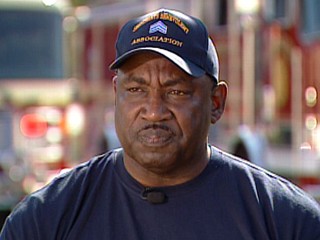 Former New York Giants defensive lineman George Martin completed an historic journey on Saturday, as he walked completely across the United States to bring more awareness and raise money for those ill first responders from the World Trade Center disaster.
He was originally going to walk from the George Washington Bridge to the Golden Gate Bridge, but altered the route and finished in San Diego instead. He began his 3,000+ mile trek across the country last September 16th, and in the process, lost 41 pounds, went through 27 pairs of sneakers and dozens of pairs of socks.
He encountered driving rain storms, heat, driving winds and freezing temperatures. But he also raised over $2 million dollars for those sick 9/11 responders.
George Martin is truly one of America's heroes, and someone the NFL can really be proud of.
His web site for the walk is:
http://www.ajourneyfor911.info
Congratulations George, on a job well done.